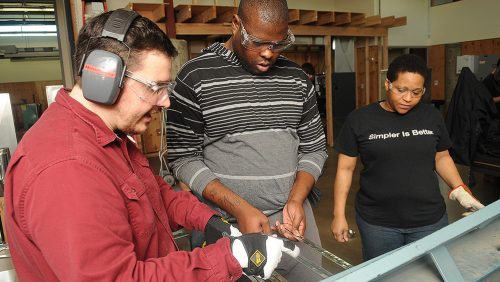 As the current population of experienced tradespeople nears retirement age, companies are scrambling to train and hire skilled workers. Apprenticeship describes a powerful training model in which aspiring tradespeople can learn from more experienced tradespeople and earn a living while they also attend school and receive scheduled, periodic advancement.
Types of apprenticeships in Oregon
In the State of Oregon, there is a robust system of what is called a registered apprenticeship. This system is very structured and leads to important state-issued credentials such as journey cards or licenses but the way that model is implemented can vary. The link below is a great place to get started if you are trying to learn more, check out the Oregon Apprenticeship website apprenticeship programs in Oregon.
Many registered apprenticeship programs are open-applicant and allow any interested person to submit applications for selection – most of the traditional construction trades use this system. Other programs are employer-sponsored and select apprentices only from a pool of existing employees – most industrial trades use this system. Many apprenticeship classes offered at PCC are part of employer-sponsored programs but there are other great options at PCC to get started on your journey to apprenticeship!
Why employers train apprentices
The combination of your on-the-job training and relevant classroom education is a tried and true approach to keeping your team top-notch and competitive. See the employer page for more information.
Only available after completion of a registered apprenticeship program.