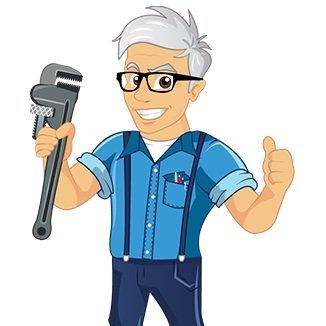 Serving Vancouver Since 1976
We have been serving residents of Vancouver since 1976. Whether you want to have a new sink installed, new pipe put in, or you need re-pipe work done, we deliver technical solutions to ensure it is done in compliance with local building code. Ask us about out work warranty coverage.
For any plumbing and heating Vancouver concerns we provide furnace cleaning, repairs and replacement, hot water tank installation, boiler services, radiant heat installation in new construction and tankless hot water systems.
For air conditioning or HVAC service, count on us for reliable service and repair. We are the experts you'll want to call for anything in the heating / cooling department. We are your go-to community plumber and often brought in as a sub-contractor for new construction.
For excellent service plumbing contractors in everything from solder to re-piping, call us for technical work and quality services. From basic to luxury fixtures, copper or steel we can help with things from a simple upgrade or leaky faucet to a new Toto toilet. By the way, are you thinking of a new toilet? Call us for a word or two on that subject.
Expert Team of Friendly Plumbers
We specialize in pipe leaks, toilet installation, kitchen and bathroom issues, backup sump pump installation, hot water tank replacement, on-demand water heaters, boiler service and radiator work as well as plumbing emergency situations for numerous systems in your house, including water supply backflow prevention to protect against potential flooding hazards.
Installing a new backwater valve is one of those common issues that can save your home from potential basement flooding. We also work on natural gas appliances and safety testing for leaks for plumbing in Vancouver.
High-rise, Strata, Business Owners
Our commercial service providers work closely with strata companies in high rise buildings and housing complexes. We provide maintenance programs for commercial businesses of all kinds, plus trouble shooting and repairs for all heating and plumbing fixtures.
If you have a new project in mind call us about anything to do with heating, heat exchange, heat pumps, air conditioner replacement and related systems. We always look forward to discussing new customers needs. Our plumbing service company is well known for ventilation, HVAC and restaurant plumbing in Vancouver for grease interceptors.
If you have any questions about plumbing repair or inspection, call during office hours and we will direct you to the right person. We offer reduced rates for our top clients.