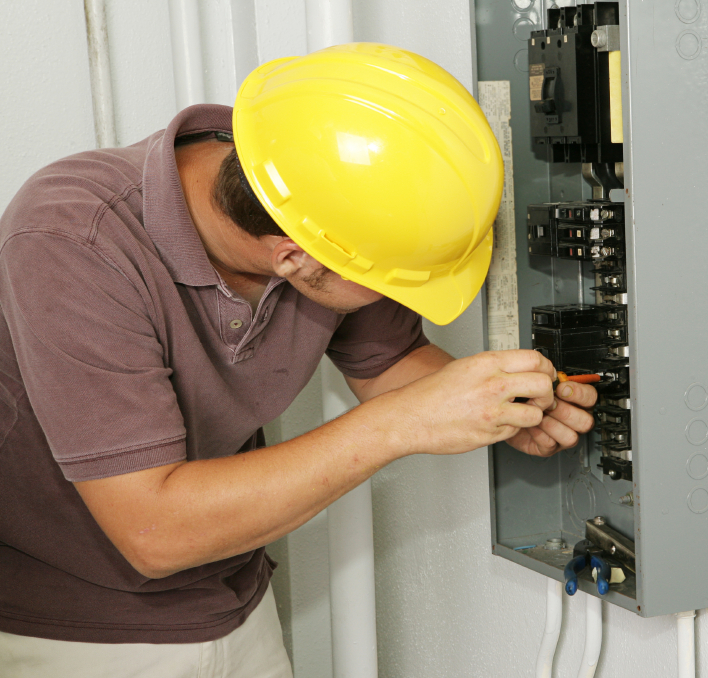 For all your electrical needs, count on an experienced, professional electrician at Prestige Electric of Florida, Inc. Our skilled electrical contractors are second to none, and you'll also find our rates to be surprisingly affordable. No project is too large or too small for Prestige Electric. Trust a seasoned electrical contractor and master electricians (EC0002452 and EC13003699) with all your electrical service work.
Established in 1978, Prestige Electric is committed to meeting all our customers' electric needs with the highest quality products and service. We specialize in residential electrical services, and we are dedicated to setting the standard for quality and service in electrical work.
From single family homes to condominium complexes, we are the area's most trusted electricians. Our 33 years of experience includes new construction, existing homes and turn-of-the-century estates such as those in Lake Eola Heights.
Our full menu of services includes:
New Construction, Residential Remodels and Additions
Electrical Panel Upgrades
Replacement of Defective FPE Panel (Federal Pacific Electric) and Zinsco electrical panels
Upgrades on Switches, Outlets
Tamper Resistant Child Safety Receptacles
Smoke/Carbon Monoxide Alarms
2-Stage Whole House Surge Protection
Generator Installations
Ceiling Fan Installations
Complete Home High-Efficiency Bulb Installation
Tweet Angie's List Review September 15, 2014 Hire Again: Yes Approximate Cost: $130.00 Description Of Work: General inspection and Troubleshoot GFI problem and circuit breaker tripping. Member Comments: My outside landscape lighting went out and took out all my exterior outlets. A few days later, a whole room in my house went out and the circuit breaker wouldn't stay on. John from Prestige came out and checked out my electrical. We discovered that my sewage pump was defective and blowing out my circuit. He also traced my exterior outlets to the GFI (was upstairs!?). John was very knowledgeable, and quick. He even replaced one of my faulty 110v outlets in my laundry room (so no more extension cords!) Share on Band of Neighbors: Yes  Read More →
Tweet Federal Pacific split bus electrical panels lost their UL rating about 25 years ago due to a high failure rate in the effectiveness of its panel breakers. If you own one, it needs to be replaced immediately. If you have any questions about whether your panel might be a Federal Pacific, please don't hesitate to call us. We'll be pleased to check the electrical panel in your property.  Read More →

Tweet One lightning bolt has enough electricity to service 200 000 homes. First Lighthouse to use electricity – Statue of Liberty (1886) The Brooklyn Bridge was the first bridge to be lit using electricity The electric chair was invented by a dentist. $212 billion in electrical bills paid by US customers each year.  Read More →
We are an active leader in and a member of:
Home Builders Association
International Association of Electrical Inspectors
Electrical Council of Florida
Florida Association of Electrical Contractors
National Federation of Independent Business
The United States Chamber of Commerce
NHQ (National Housing Quality) Certified
Sign up to receive breaking news
and other site updates!