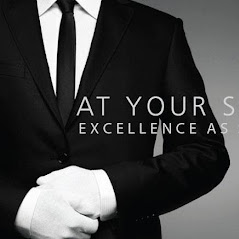 Your Trash & Junk Removal Professionals In Millington, TN.
In Millington, one of the hardest facets of garbage, junk, and other trash in the house, apartment or commercial building is figuring out how to dispose of it. While everyday garbage can be entrusted to the local garbage company, it's not that easy when it comes to yard waste, appliances, or electronics. These items don't belong in landfills, and most garbage providers won't take them. All Needs Covered LLC is in your neighborhood and happy to help with your junk removal needs. We service a 20 mile radius of Millington, TN and surrounding areas. We are currently expanding as well to other major cities.
We're the best and family owned junk removal service in Millington, and we've provided our trusted junk removal services since 2015. Beyond simply meeting the needs of the community, we believe in a commitment to responsible removal and recycling. After all, we recycled before it was cool.
APPLIANCE AND ELECTRONICS RECYCLING
At All Needs Covered LLC, we understand how important it is to prevent computers, monitors, TVs, refrigerators, and other potentially harmful appliances and electronics from ending up in local landfills. Not only do these junk items contain chemicals and other contents not suitable for the environment, the materials they are constructed from do not degrade over time. This means they'll be sitting in landfills for decades. Our goal is to meet or exceed all local regulations regarding recycling and junk disposal. In the event that local legislation and guidelines fail to adequately protect the environment, All Needs Covered LLC adopts its own regulations to ensure that the environment is protected from harmful items in landfills. We live up to our promise in two ways. First, we continuously monitor the volume, content, and landfill diversion of all the junk we collect. Second, we ensure that all employees and stakeholders of All Needs Covered LLC understand their role and responsibility in helping us meet our environmental vision.
RESIDENTIAL JUNK REMOVAL SERVICES
If junk is cluttering up your basement or taking over the garage, don't haul it out to the curb or the end of the driveway for the garbage company. You'll probably end up just hauling right back to where it was because those providers won't haul away most junk. Instead, call All Needs Covered LLC for assistance in removing some of the following junk items:
Old Appliances
Outdated or Broken Electronics
Unused Bicycles
Old Mattresses
Broken or Unused Hot Tubs
Old Carpet
Yard Waste (Including grass clippings, yard trimmings, tree branches, stumps, and shrubs)
COMMERCIAL JUNK REMOVAL SERVICES
Our junk removal company is also available to commercial customers also here in the Millington, TN area. For example, we offer affordable junk removal to property management groups that require estate clean outs in the event of unexpected vacancies. We also work with construction and demolition contractors to haul away concrete, masonry, asphalt, drywall, roofing, and insulation. We even work with professional office groups to haul away old furniture or assist in responsibly recycling old equipment, such as computers, monitors, fax machines, and printers.
EASY-TO-USE JUNK REMOVAL SERVICES
The best part about working with All Needs Covered LLC is that you won't lift a finger. Just point and junk disappears! When you call us we will send a minimum of a two-person crew of professionals to your home or office to provide you with a no-obligation quote for your junk removal and even start the job immediately. If you approve that estimate, we'll get started right away hauling out your junk. Don't worry though, you still don't have to do a thing. We'll go to the junk in your property, be it in the basement or up on a higher level of an office building. We'll take care of hauling it to our trucks and loading it up for removal. When we're done with the job, we'll even sweep up the area before we leave so you aren't left with a mess to clean up. Generally speaking, we'll haul away any non-hazardous items that a two-man crew can safely lift and carry. Anything that can be donated will be given a second chance at life, and appliances and electronics are responsibly recycled.
AFFORDABLE JUNK REMOVAL SERVICES
Our Memphis, TN, Millington, TN and Bartlett, TN junk removal service is affordable for any customers because we use estimated volume base pricing. All Needs Covered LLC charges for junk removal based upon the amount of space and estimated weight your junk occupies in our trucks, and not the amount of time it takes us to load up your junk for removal.